The award is given to acknowledge and highlight world class research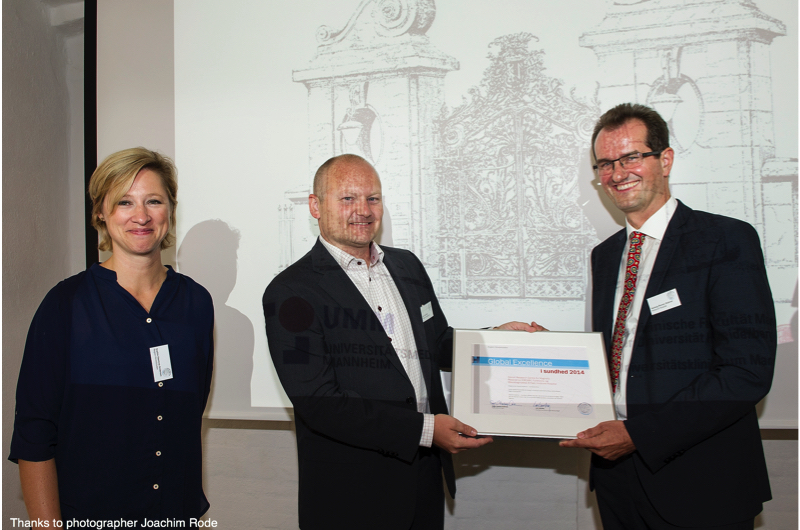 and therapy environments in the field of healthcare at hospitals and universities in the Capital Region of Denmark.The aim of the award is to recognize and increase visibility of research, education, innovation and healthcare provisioning living up to the highest international standards.
Through this initiative the Region seeks to encourage internationalization with a view to attracting international partners, researchers, talents and both private-sector and public funding for research. The award is only given if applicants excel in their performance in the research, development and implementation of innovative knowledge and technologies as well as in new courses of treatment aimed at healthcare services in Denmark.
When awarding the DRCMR the nomination committee put special emphasis on outstanding contributions to research and disease management regarding neurological diseases, such as multiple sclerosis and Parkinsonism. Insight into the treatment of these is obtained using an interdisciplinary approach combining MRI and other techniques. The nomination committee was also impressed by DRCMR's ability to attract international prominent researchers and ensure extended regional and global collaboration with the best researchers within the field. And last but not least, the committee mentioned the extremely impressive research infrastructure at DRCMR, including the 7T MRI-scanner.
The program was established in 2010 in close cooperation with the University of Copenhagen and the Technical University of Denmark (DTU). It comprises the awarding of one or two prizes each year, followed up with focused support in the form of consultancy, tools, website development, conferences, etc. The selected Global Excellence environments have been chosen by the executive committee of the Capital Region of Denmark on the basis of evaluations by a specialist review committee of national as well as international experts. The Global Excellence distinction is valid for a period of five years.